Checked out your lingerie wardrobe and found nothing suitable to wear this summer season? Well, disappearing winters set off the time for lighter clothing in and out. Making you rush online to buy new lingerie for yourself. Every year, lingerie stores come up with new styles to lure you with their ease and comfort. Dazzle dove, the best lingerie store in Mississauga, has got you covered from all the lingerie problems you could have this year. They have come up with the most comfortable and breathable must-have summer bras to let you cherish each day untroubled.
Here are the most recommended categories of summer bras every woman must possess for her ease and comfort.
1. Cotton Bra
Cotton Bra in summers is a must-have for every woman existing on this earth. It is recommended to not stress enough if your skin fails to agree with synthetic fabrics and itchy laces. Treat your skin with our feather-soft bras. We deal in the Best Women's Lingerie in Mississauga. We have a wide range of super-comfy inner wear must-have articles you can't resist wearing.
2. Light Color Bra
Summer has always meant to wear soothing color outfits as well as in fits. Lingerie having ivory, sandy brown, lime, or aquamarine colors subdues hot instincts during summers. Of late, we have had beige color bras in trend. Also, body tone matching bras impart a light perspective of the season's super essentials.
Note: light colors such as pastel and nudes do not absorb heat. Hence, keep you relaxed throughout.
3. Wire-Free Bra
There's no need to stay in the stingy wired outfit, especially on the scorching hot days. Summer occasions are casual and carefree, so should be your wear gears.
4. Lightly Padded Bra
The delicate and lightly padded bras with little detailing can go a long way with you in your summers. These bras are highly recommended over heavy-padded sweaty bras in summers to aid you with some air through them.
Now, here comes the most recommended styles offered by your favorite—Dazzle Dove.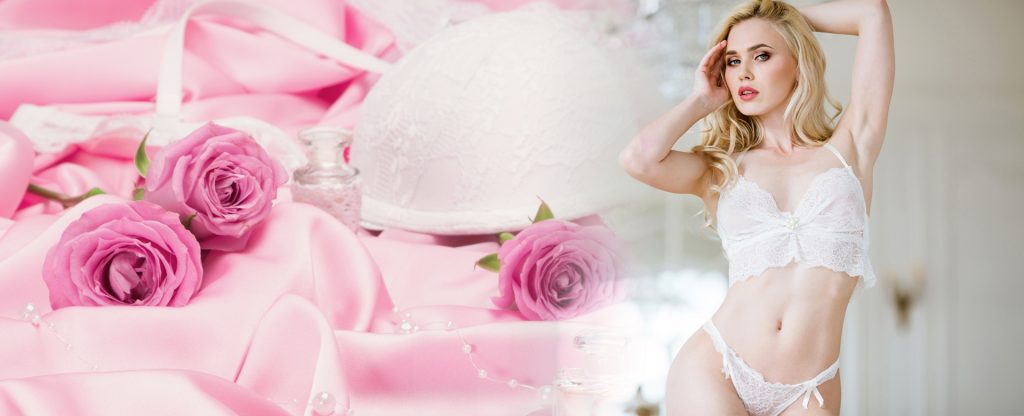 1. T-shirt Bra
The t-shirt bras have always been incredibly comfortable for our daily inner-wear. They are available in all colors and for all body types—from ectomorph to mesomorph to endomorph. T-shirt bras are contrived to aid breathing and comfort with their adjustable straps and light pads.
3. Bandeau Bra
If you are planning to wear a bodycon dress or tank top or cotton blouse on date night with someone special. The bandeau style is your go-to bra for all special occasions. This bra will compliment your body-hugging outfits. They are best to breathe in and out.
4. Spaghetti Strap Bra
If you have a strawberry or hourglass figure, you are made to wear these noodle strap bras. These spaghetti strap bras is lightweight strapless bra underneath your spaghetti strap or racerback tank top.
5. Plunge Bra
We have a long list of plunge bras for your summer 2021. We know how to accentuate the beauty in every inch of you. They come in light shades.
6. Y-back Bra
Imagine wearing a bra and not feeling it. This is exactly what you feel when you wear the trending Y-back Bras. The seamless and easy-breezy Y-back bra comes in different sizes and styles.
7. The Convertible Bra
The convertible bra is the most versatile essential to be possessed by you. They can be styled in—halter, criss-cross, without-shoulder(strapless), one-shoulder, and regular. These decorative bra strap styles are amazing accouterments and can augment the whole attire.
8. Strapless Bra
It has become a summer must-have, especially when we want to wear our summer favorite flouncy dresses in the row. Our strapless bras stay affirmed to their place for 24/7 support. They are super comfortable and breathable bras that can be worn in many different ways.
Dazzle Dove personal recommendations:
We highly recommend you wear the right size bras to reduce premature breast sagging. Firm-breast bras make you feel confident and adventurous within. It has also been surveyed that wrong size bras(preferably shorter size bras) are responsible for inducing breast cancer in women. We personally recommend you wash your bra after every single use. If you procrastinate to wash your bras, the dirt, makeup(sometimes), bacteria will get accumulated in your lingerie wardrobe. It can be alarming as it can lead to yeast and fungi problems. So, make sure you wash it daily.